Stearns Bank partners with Vision Equipment Inc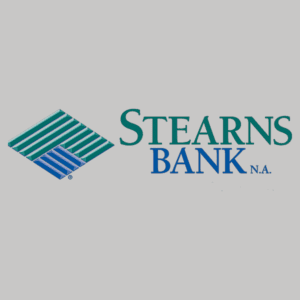 Stearns Bank partners with Vision Equipment Inc. to provide equipment financing for Ophthalmologists and Optometrists acorss the US.
Stearns Financial Services Inc. (SFSI) is a $2 billion well-capitalized, independent financial holding company based in the Midwest. Founded in 1912, the bank was acquired by Norm Skalicky in 1964. His daughter Kelly Skalicky became CEO in 2018. Stearns Bank continues to extend its foundation of excellence with bank locations in Minnesota, Arizona, and Florida.
Stearns Bank specializes in nationwide small business lending and equipment financing with a history delivering outstanding customer service and the ability to deliver fast decisions with customized finance solutions.
Vision Equipment Inc., an employee owned company Founded by Leo Hadley Jr., is proud to offer the highest quality new, pre-owned, refurbished, and certified optical and ophthalmic equipment to Eye Care Professionals worldwide. With over 30 years in the eye-care business, and half of those years exclusively in the ophthalmic equipment business, Leo Hadley Jr. and our associates have developed a vast network of manufacturers, suppliers and equipment technicians who fully support everything we sell.
When you purchase from Vision Equipment Inc, you can be assured to receive the best warranty, and highest level of support in the industry. Our business is to exclusively buy, sell, trade and refurbish high quality optical and ophthalmic equipment. We strive to help Eye Care Professionals build their practice, and consider us a partner in their success.